Author
Journalist
Biographer
Editor
Auteur is a monthly book review publication distributed to 400,000 avid readers through subscribing bookstores and public libraries. Founded in 1988 and located in Nashville, ennessee, BookPage serves as a broad-based selection guide to the best new books published every month. Lorem ipsum dolor sit amet, consectetueradipiscing elit. Aenean commodo ligula eget dolor. Aenean massa. Cum sociis natoque penatibus et magnis Lorem ipsum dolor sit amet, consectetuer adipiscing elit. . Cum sociisnatoque penatibus et magnis
ABOUT ME
The greatest of writer
Lorem ipsum dolor sit amet, consectetu eradipiscing elit. Aenean commodo ligula eget dolor. Aenean massa. Cum sociis natoque penatibus et magnis Lorem ipsum dolor sit amet, consectetuer adipiscing elit. . Cum sociisnatoque penatibus et magnis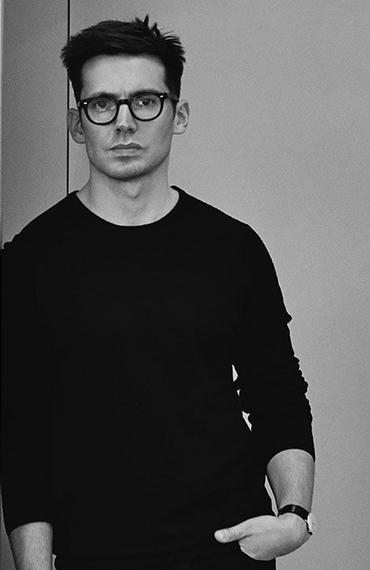 16.30

$
Selon le DSM-5, le Trouble du Déficit de l'Attention avec ou sans Hyperactivité (TDAH) est un trouble du neurodéveloppement qui comprend des difficultés d'attention, de concentration, de contrôle d'impulsions, de niveau d'activité, de capacité de planification, sans oublier la difficulté de l'autorégulation émotionnelle.
Les problèmes liés au TDAH, dans le passé, étaient associés à des caractéristiques morales et de personnalité ou à l'éducation inefficace reçue. Aujourd'hui, avec les recherches scientifiques, on en est arrivé à comprendre que certains comportements dysfonctionnels sont la conséquence d'un trouble, qui est le TDAH. Comme on peut l'imaginer, l'ignorance ou une certaine superficialité dans la détection de cette maladie peuvent avoir un impact désavantageux, voire préjudiciable, tant au niveau personnel, scolaire, familial, professionnel et social. Souvent, les personnes atteintes de TDAH ne sont pas reconnues et beaucoup d'entre elles sont victimes de préjugés et de rejet. Cette attitude envers eux peut alimenter des comportements antisociaux tels que l'agressivité, la violence, l'alcoolisme, l'abus de drogues et le suicide.
Le but de cet essai est de contribuer à donner des informations de base sur le TDAH et de mettre en évidence l'importance de travailler sur les forces des personnes atteintes de TDAH afin d'améliorer leurs capacités et leurs intérêts. La méthode d'intervention appelée "éducation rationnelle émotionnelle" est également suggérée et cette dernière, en combinaison avec l'intervention  psychosociale , psychoéducation et  pharmacologique, peut s'avérer essentiel pour la gestion des pensées irrationnelles, des manifestations émotionnelles et pour la modification des comportements dysfonctionnels.
IN AUGUST
Upcoming Events
[gsf_events event_layout="style-02″ items_per_page="3″ event_columns_gutter="50″ event_animation="" columns="3″ columns_md="2″ columns_sm="2″ columns_xs="1″ columns_mb="1″ el_class="event-line-between"]

Auteur is a monthly book review publication distributed to 400,000 avid readers through subscribing bookstores & public libraries.

It was a dark night, with only occasional scattered lights, glittering like stars on the plain. It flashed upon me suddenly: they were going to shoot me!
MY PRICES
Great Price Plan for you
BASIC PLAN
15Gb space
Power And Predictive Dialing
Quality & Customer Experience
GET STATED
PROFESSIONAL PLAN
15Gb space
Power And Predictive Dialing
Quality & Customer Experience
24/7 phone and email support
GET STATED
ADVANCE PLAN
15Gb space
Power And Predictive Dialing
Quality & Customer Experience
24/7 phone and email support
GET STATED
BLOG UPDATE
From our blog
Praesent venenatis ultricies erat. Nunc fringilla eros vitae nisl posuere, ut consectetur nulla feugiat. Nullam ut mauris vitae tortor sodales efficitur. Quisque ac orci ante. Proin "sit amet turpis lobortis", imperdiet nisi ut, viverra lorem. Nullam ex massa, euismod vel metus non, pellentesque tincidunt neque. Ut wisi enim ad minim veniam, quis nostrud exerci tation […]
Quis autem vel eum iure reprehenderit qui in ea voluptate velit esse quam nihil molestiae consequatur, vel illum qui dolorem eum fugiat quo voluptas nulla pariatur erit qui in ea voluptate. Feugiat consequat eu sed eros. Cras suscipit eu est sed imperdiet. Curabitur ultrices dolor magna, at vene natis lacus rutrum nec. Vestibulum quis posuere ligula. Fusce […]
Quis autem vel eum iure reprehenderit qui in ea voluptate velit esse quam nihil molestiae consequatur, vel illum qui dolorem eum fugiat quo voluptas nulla pariatur erit qui in ea voluptate. Feugiat consequat eu sed eros. Cras suscipit eu est sed imperdiet. Curabitur ultrices dolor magna, at vene natis lacus rutrum nec. Vestibulum quis posuere ligula. Fusce […]
Quis autem vel eum iure reprehenderit qui in ea voluptate velit esse quam nihil molestiae consequatur, vel illum qui dolorem eum fugiat quo voluptas nulla pariatur erit qui in ea voluptate. Feugiat consequat eu sed eros. Cras suscipit eu est sed imperdiet. Curabitur ultrices dolor magna, at vene natis lacus rutrum nec. Vestibulum quis posuere ligula. Fusce […]
Quis autem vel eum iure reprehenderit qui in ea voluptate velit esse quam nihil molestiae consequatur, vel illum qui dolorem eum fugiat quo voluptas nulla pariatur erit qui in ea voluptate. Feugiat consequat eu sed eros. Cras suscipit eu est sed imperdiet. Curabitur ultrices dolor magna, at vene natis lacus rutrum nec. Vestibulum quis posuere ligula. Fusce […]